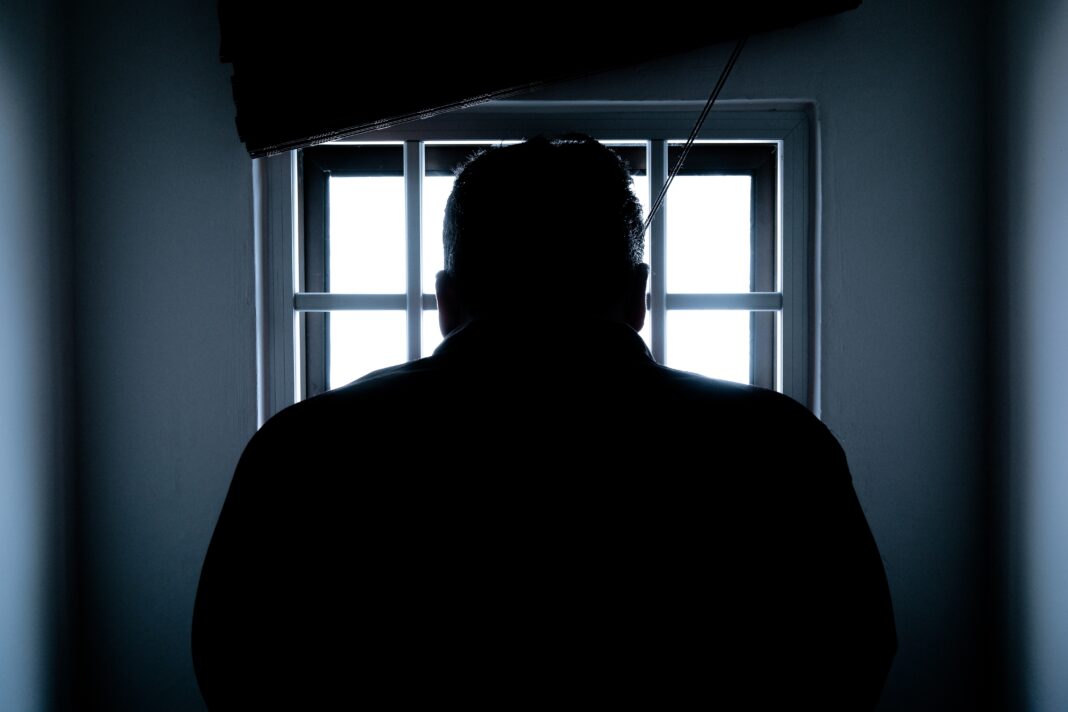 When you read about Kashmiri political prisoners life stories, in particular Mohammed Yasin Malik, Nelson Mandela's famous saying comes to mind: ''I have never cared very much for personal prizes. A person does not become a freedom fighter in the hope of winning awards.''
Kashmiri people have been raising their voices for decades to get justice. During this time, they have sacrificed many generations and lost many political leaders who had given their lives for the betterment of Kashmir and its people. Mohammed Yasin Malik is one of those who has spent more time in the torture cells of Indian jails out in a free world.
Mr Malik is a 54-year-old political leader of occupied Jammu and Kashmir and is seen by Kashmiris as their symbol of resistance. He was arrested on 7th May 2019, taken to the notorious Tihar Jail and has been kept in a very bad state since. His cell is so small that he cannot even stretch his legs. His toilet facility is open, causing a lot of issues to Mr Malik's health, and he has been in and out of hospitals for a long time.
Mr Malik, a married man with a daughter, was arrested from his home in Srinagar under a Public Safety Act (PSA) – this is only used when the Indian establishment arrest Kashmiri political leaders who raise voices against the inhuman treatment of Kashmiris. PSA is known in Kashmir as a draconian and oppressive legal tool which India applies with liberty against Kashmiri people regularly; thus, people stay oppressed under the Indian occupation.
Yasin Malik is very popular and widely known. He has thousands of followers in and outside of Kashmir and he is quite famous amongst the young Kashmiris for his political beliefs. And that's what the Indian government have been trying to stop for decades but have failed.  Instead, his message is stronger than ever, hence why he has been imprisoned in Tihar jail which is famous for the incarceration of Hurriyat leaders. This has frequently included the Jammu Kashmir Liberation Front (JKLF) Chairman, Mohammad Yasin Malik, for his political stance and struggle to regain the sovereign rights of his people. It is pertinent to mention here that India is invoking Black Law and the Public Safety Act (PSA) to detain Yasin Malik and other Hurriyat leaders and this is not the first illegal detention of Malik, who has spent 35 years in Indian jails for his stance on the Independence of Kashmir.
Since the BJP government came into power, Kashmiri people have been living under a curfew and Prime Minister Modi has changed many laws which are against the direct violations of the United Nations resolutions on Kashmir. The Indian media and judiciary have endorsed the PM Modi's illegal actions in Kashmir, even when authorities arrested Kashmiri political leaders under made-up allegations which Indian authorities never proved in courts. Mr Malik was arrested and charged by TADA court in a false thirty-year-old abduction case, which also depicts a vindictive policy of the Indian government. Furthermore, the CBI has appointed the notorious Monika Kohli as chief prosecutor in the abduction of former union home minister Mufti Muhammad Sayeed's daughter and killing of four IAF personnel in Srinagar three decades ago.
Modis' government has decided to put the whole valley under curfew thus no one can hear about the oppressed Kashmiris and their leaders who are in jails without a charge. India calls itself the biggest democracy and claims that it's a secular state. Yes, its sounds fantastic but this is only true in Bollywood movies. In fact, the Modi government has innocent Kashmiris' blood on its hands and one day Modi will answer to Mushall Hussain Mallick, the wife of Yasin Malik, and Razia Sultana, their daughter who is just 8 years old.
Yasin Malik has not seen his family since September 2014 which is not just heartless of the Indian government but also exposes their false narrative of being secular and democratic. He has also developed many health issues, including serious ailments, related to his kidneys and metallic heart valve, and needs particular life-saving drugs which are not being given to him.
India is violating all laws in this case; the Geneva Conventions, the International Covenant on Civil and Political Rights, the Convention against Torture and Other Cruel, Inhuman or Degrading Treatment and Punishment, as well as customary international law codified in Standard Minimum Rules for Treatment of Prisoners adopted by the United Nations General Assembly and Security Council.
India has planned to victimise Yasin Malik and to keep him behind bars so he can change his political position, just like few other Kashmiri leaders did in the past as a result of being tortured in jails. Yasin Malik has stood his ground and still believes that Kashmir belongs to those who live in Kashmir, regardless of their religion, and it's up to the Kashmiri people to decide their future. He is asking the united nation to fulfil its promise and give Kashmiri people a chance to have a referendum so they can decide their future, just like Scotland had an opportunity without violence.
Yasin Malik and other Hurriyat leaders aren't the problem; in fact, they are the ones who can solve the Kashmiri conflict otherwise the whole of South Asia would be the flashing point of nuclear war that will destroy the whole world.
We demand immediate release of Mohammad Yasin Malik from Tihar death cell and request the human rights organisations in India and around the globe to raise their voices, so that Yasin Malik can get proper treatment for his weak health. We know the Modi government is breaking all the laws to torture Kashmiri leaders, especially Yasin Malik and his steadfastness. But history will always remember his name for fighting Indian occupation, just like William Wallace who led the famous Scottish rebellion against Edward 1 and defeated the mighty English army. William fought and gave his life for the freedom of Scotland and we can say in the 21st century that his blood did not go to waste. In fact, the people of Scotland did get a chance to a referendum and they will keep trying till they get the full independence for those who sacrificed their lives for freedom.
Caging up Yasin Malik won't weaken his resolve because he has given his life to the Kashmiri cause with conviction. He will remain in the hearts of Kashmiri people forever. Since the fascist BJP's takeover of India, Gandhi's secular India is dead.