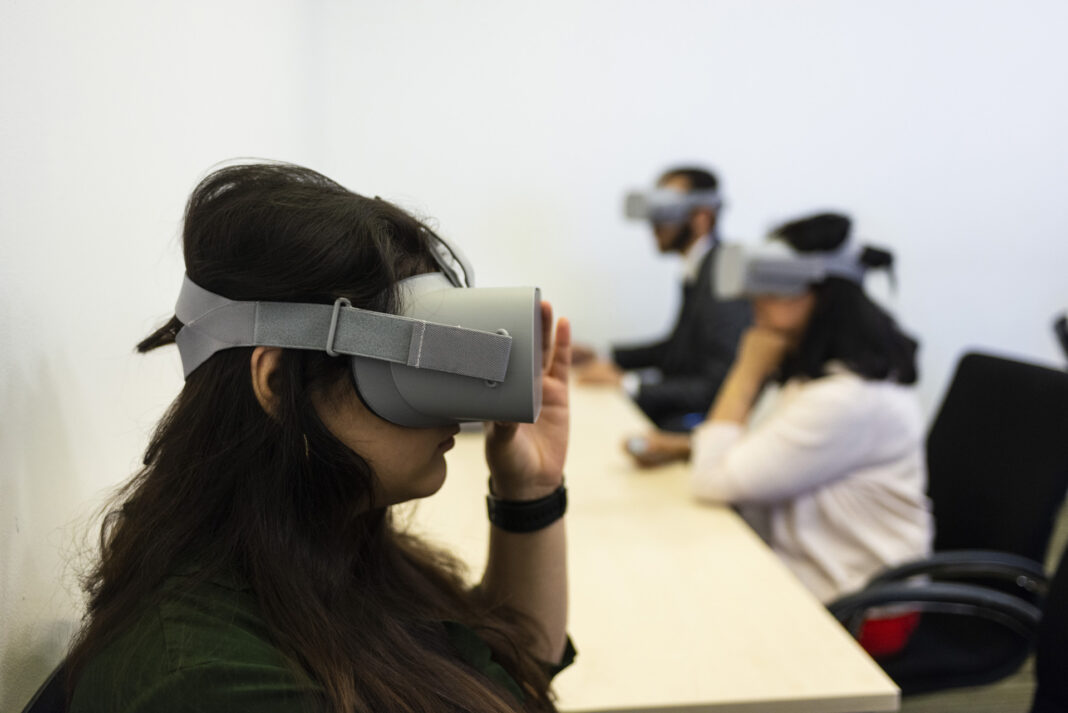 In April 2018, I received an email from a Muslim colleague to help run and organise a pre-Ramadan event at work. I started to think about my workload and how I didn't know any of the people involved. Could I really afford to lose a day volunteering just to make awkward small talk with people I didn't really know?
On the other hand, I felt honoured that a colleague recommended me to be part of this event, which they were passionate about making a success of. Pushing my anxieties aside, I ended up accepting the invitation to volunteer.
The event would consist of Muslim staff members collectively bringing in their traditional home-cooked food to do one of two things.
Sell the food to all staff members and donate the money to a selected Manchester charity
Create an open space for non-Muslim staff members to ask questions about Ramadan.
We had hundreds of staff members willing to buy food and ask questions, which resulted in a rewarding outcome. Over £1,400 was raised in total- which is the most that the company has ever raised for charity!
Nobody expected this and we knew we were onto something great! It seemed like a shame to stop at one event. So, over the course of 15 months, we formed a Muslim network, ran another successful Ramadan event in 2019 and started on our new project to educate others about the Islamic practice of completing Hajj.
Hajj is the annual Islamic pilgrimage that Muslims are obligated to make at least once in their lifetime. It is the fifth pillar of Islam and one of the largest gatherings in the world.
For the Hajj project, we organised workshops for staff (mainly managers) to educate them on the importance and meaning of Hajj for Muslims and how managers can support them. We had group discussions, props and virtual reality experiences to make it engaging and give staff a deeper understanding of Hajj. A significant number of non-Muslim members attended – when asked why, almost everyone replied with "we just want to learn more". I received so many questions from people, which also made me realise how many have misconceptions of Islam. The sessions allowed us to break barriers and have open conversations without fear of judgement.
According to a report by the Muslim British Council (MBC), there are approximately 1.6 million Muslims in Britain, which emphasises how understanding the Islamic practices of a Muslim employee can actually improve their performance by allowing them to practice their beliefs in the workplace.
One of the non-Muslim members told us how he had only recently joined the organisation and a few days later, he noticed a poster for staff to join this network. He didn't know anyone in the company so he thought it would be a good way to network. He came out of the first meeting making friends, which he didn't expect to happen and now, he is an active member of the network! I can see how having a support group has made a difference to members' overall wellbeing!
I realised how my own journey was quite similar. Through building the network, I have made a diverse group of friends from different backgrounds, gotten to know people in other departments and I was recently elected as the co-chair of the network.
After sharing the news of my election win on social media, I received so many messages from people applauding my workplace for encouraging diversity. This made me realise how lucky I am to be part of an organisation that promotes opportunities like this, as it is one of few that do so.
"Diversity is being invited to the party, inclusion is being asked to dance." – Verna Myers, Diversity and Inclusion specialist."
I encourage others to do the same as I did – if your company doesn't have a group to represent what's important to you, you can be the first person to start one. If you're the only Muslim staff member in your company, ask your colleagues if they would be happy to help run a small bake sale or produce a newsletter. There are always measures we can take to understand one another better and make a more inclusive workplace.
So, for everyone thinking, 'how can I make my workplace more inclusive and culturally aware?' Take it from me – having an inclusive workplace not only attracts better quality of employees, but it also creates a harmonious working environment where you get to engage with people from all backgrounds. You have everything to gain!