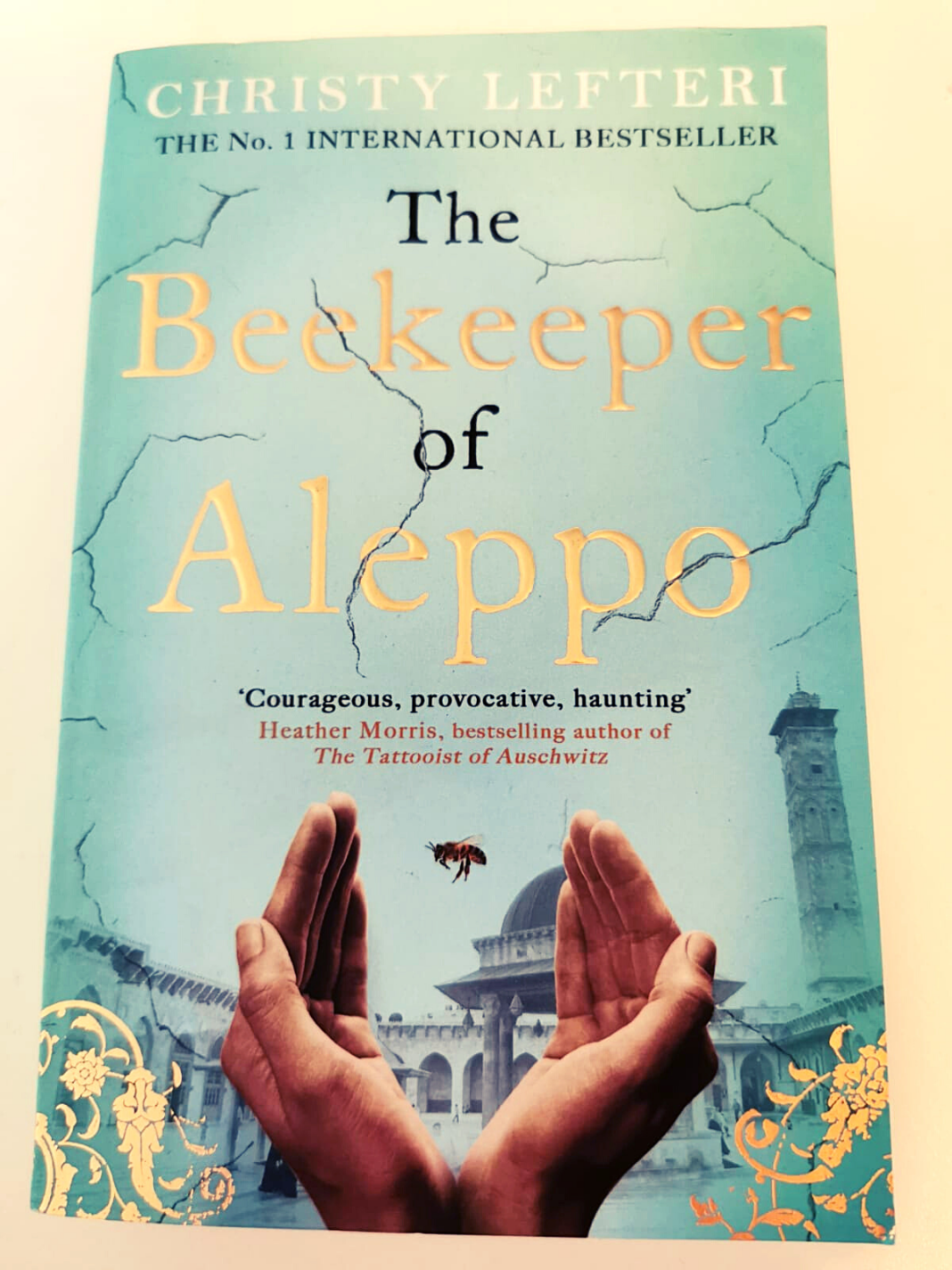 I received this book for my birthday in April. During my exams in June, I wanted to incorporate some relaxation in my routine – these exams were imperative to passing my first year of university. In addition, I was having some difficulty concentrating on finishing reading books. Thankfully, this book is just what I needed as it gave me hope, motivation and strength to not only start reading for pleasure again, but to get back into studying for my degree in Social Work, through which I'm learning how to empower others; I now feel that I'm able to better empathise with refugees.
Fast-paced yet extremely moving, I cried many times during reading it: 'her eyes full of sadness and hope, darkness and light.' Quotes such as these deeply humanise the plight of the refugees. In particular, Nuri and Afra, a couple who would have lived their entire lives in Aleppo if it had not been for the war.
I read this book in just five days, as each chapter follows a rhythm between the couple's treacherous journey from Aleppo and their settlement status of the United Kingdom. Nuri and Afra express their love for each other and the story is about how this love is tested – will they still be there for one another? There is no doubt that each person living in a war-torn country will undergo traumatic experiences, where traumatic experiences do not discriminate from gender, age or sexuality. So much so, that Afra's distressing encounters during the war have left her blinded: not through actual damage to the retina of her eyes but from the trauma of what she has had to witness.
Nuri, the protagonist of the novel, is a soft and sensitive character whom we immediately fall in love with. He is a beekeeper, a profession introduced to him by his cousin, Mustafa, after he is left fascinated and taken by the bees. Mustafa instils a light throughout the book through his words to Nuri: "Where there are bees there are flowers, and wherever there are flowers there is new life and hope."
Nuri seeks comfort through protecting a young boy who is also undertaking the same treacherous journey as them. However, all is not as it seems and we find out a deeper truth that troubled me: "When you belong to someone and they are gone, who are you?"
This quote eloquently describes how family values are broken by the war; how you are not able to mourn and reflect on your feelings but instead are forced to think about practicalities and leave your country, identity, and everything you've ever known, wishing you could: "…escape my mind, that I could be free of this world and everything I have seen in the last few years. And the children who have survived – what will become of them? How will they be able to live in this world?"
Although we don't hear the direct voice of the children and women in this book, they are described as they are – quirky, lovely qualities.
The plight of refugees is harrowing. This story gives the audience hope and a sense of desperation to find out what happens to Nuri and Afra. Each page opens up events and upon finishing the book, I couldn't help but wonder for days – is this story real? Though it is not based on a true story, Lefteri talks about how this book was shaped through her experiences whilst working on a refugee camp in Athens, Greece.