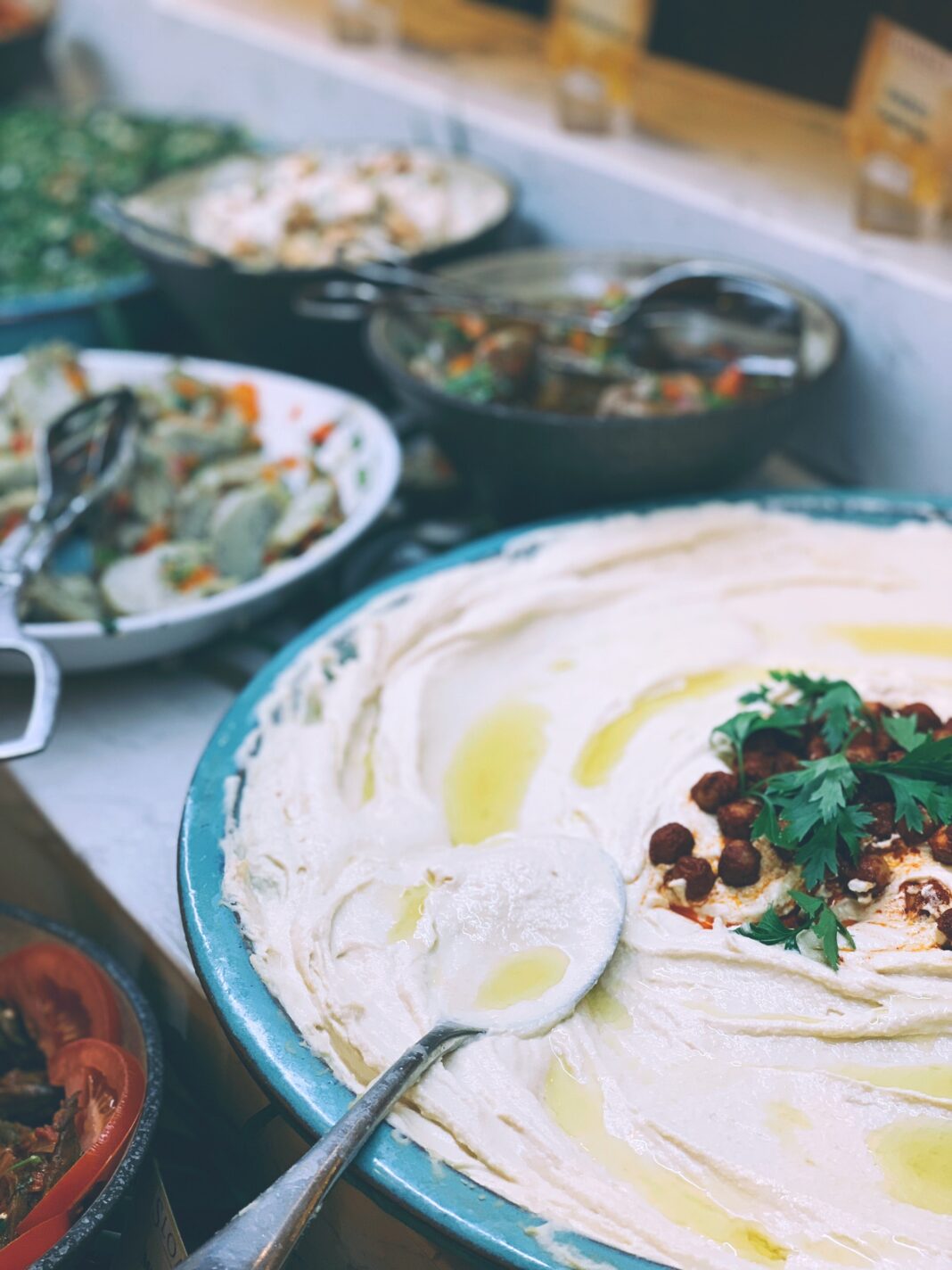 MEND, Myriad Foundation and #ShareRamadan came together during Ramadan to hold an event at Sheridan Suite, where the diverse people of the North West, Muslims and non-Muslims, broke their fasts together, writes Sadia Habib.
It was that time of year again: Muslims around the world were fasting during Ramadan in the lead up to Eid al-Fitr.  The #ShareRamadan concept has long existed as older generations of Muslims have shared their food with their neighbours during and outside of Ramadan, or local community leaders and businesses organise interfaith iftars (breaking of the fast).  Last year though, three Muslims from Oldham decided they would encourage more young people to engage in interfaith social practices by inviting their work colleagues, friends and neighbours of all faiths and none to partake in the fasting experience.
#ShareRamadan went viral last year as people around the world fasted for one or more days to experience what it was like for their Muslim friends, before attending iftar at their Muslim friends' homes where they broke the fast together.  Some new to fasting had perhaps never visited a mosque before and thus decided to accompany their Muslim friends for the Tarawih prayer at night.
The concept of #ShareRamadan vividly demonstrated multicultural conviviality as alive and well in Britain.  The detailed accounts on social media and the video diaries of the experiences of those who are participating in this religious practice are fascinating for those interested in everyday multiculturalism.  Last year, I compiled some of the accounts in a blog post highlighting these practices of multicultural conviviality.
This year I have been keen to follow new accounts of the experience.  I have been thinking about "Red Boots" multiculturalism, which has been used to describe the idea of food, festivals and fun being the focus of multicultural governmental policies.  This once popular type of multiculturalism has rightly been heavily criticised for neglecting the real issues of inequalities.  We must never neglect to highlight issues of inequalities, particularly important now more than ever in times of austerity, as observed in the rise of food banks and voluntary organisations assisting the homeless, as well as those struggling to pay for food after rent/bills are paid.
There are Muslims in Britain who have set up voluntary groups to help those who are suffering poverty, again illustrating models of interfaith work that is common throughout Britain.  The Myriad Foundation consisting of a small group of volunteers have set up a 'Feed a Friend Project' that provides local foodbanks and shelters with donations from mosque congregations; they also provide run a mobile food kitchen every Wednesday in Piccadilly Gardens in Manchester.  Every year, another group of Muslims during Ramadan encourage local Mancunians to come and feed the homeless.  There are countless positive examples of everyday multiculturalism taking place up and down Britain which the mainstream media outlets would do well to present to their audiences.
With #ShareRamadan, we have an interesting case of community cohesion where fasting, food and (religious) festivals can result in multicultural mingling and more, as evident in the responses of those engaging in #ShareRamadan, and research into this area would be useful in understanding everyday multiculturalism. One of the Christian participants this year, who fasted for four days, reflected upon how he would like to do more than just fast as has been prescribed to Muslims, and thus he went out and assisted the Myriad Foundation on their weekly pop up kitchen in Piccadilly Gardens.
Last week, MEND (Muslim Engagement & Development) organised a comm-
unity iftar for people of all faiths and none to gather together and share a Ramadan meal at The Sheridan Suite.  They collaborated with the Myriad Foundation and the #ShareRamadan team to put on a splendid informative and entertaining evening.  The three groups (MEND, Myriad & Share Ramadan) invited their friends/ colleagues/neighbours to the iftar; in attendance were teachers, academics, public sector workers, union representatives, representatives of synagogues and churches, and many more.  Guests also included volunteers from Coffee 4 Craig and Community Awareness Network, who regularly work with Myriad in helping the homeless in Manchester.  Some of those who learnt more about Ramadan decided they would fast some of the remaining days of Ramadan.
Over 400 people from a variety of different backgrounds, people of different faiths and none came together to learn about Islam and Ramadan, the contribution of Islamic civilisation to the modern world, the communal need to challenge Islamophobia and all other forms of hate as well as Muslim contribution to modern day Britain.  One of the guests told me that he feels Manchester is a uniquely special place where diverse people are united and able to gather together and have great conversations about identity and belonging. Nanu Miah of Share Ramadan highlighted the significance of community:
"The more we share, the more we give and form unity between communities, then the far right racists and extremists will not have a voice in our society; they will only have a voice when we choose not to be engaged in doing good.  We cannot be detached observers in this great theatre of life".
There was a fun quiz that the audience seemed to thoroughly enjoy. As well there was an interesting double act by two local Muslim psychiatrists, Asad Sadiq and Shazad Amin, enlightened us about Islamic history and its impact upon our everyday lives: coffee, algebra, and medicine were just some of the many topics touched upon.
Fasting is as an Abrahamic tradition; Jesus fasted for forty days and forty nights, and many Christians observe Lent, Zeeshan Ashraf explained:
"Often people extol the health benefits of fasting, for example, giving the body a rest from constant food.  So, for instance, we all know about the French claiming to have invented the so-called 5:2 diet whereby you eat five days and fast for two.  Incidentally it was not the French who invented it, the Prophet Mohamed (PBUH) over 1,400 years had a tradition of fasting Mondays and Thursdays each week, millions of Muslims since then have followed suit."
Ali Mahmood of Myriad Foundation discussed the brilliant work done in Manchester by dedicated Myriad volunteers.  The many projects established by Myriad include 'Feed a Friend', raising awareness about giving blood, 'Soup and Smiles', Eid gift collection for local hospices, 'My Hospice Buddy', and fundraising for Christies Hospital raising over £15,000.
Myriad are organizing a trek – if you would like to get involved in the trek or any of their projects contact them via Facebook or email on  for more information on how to volunteer.