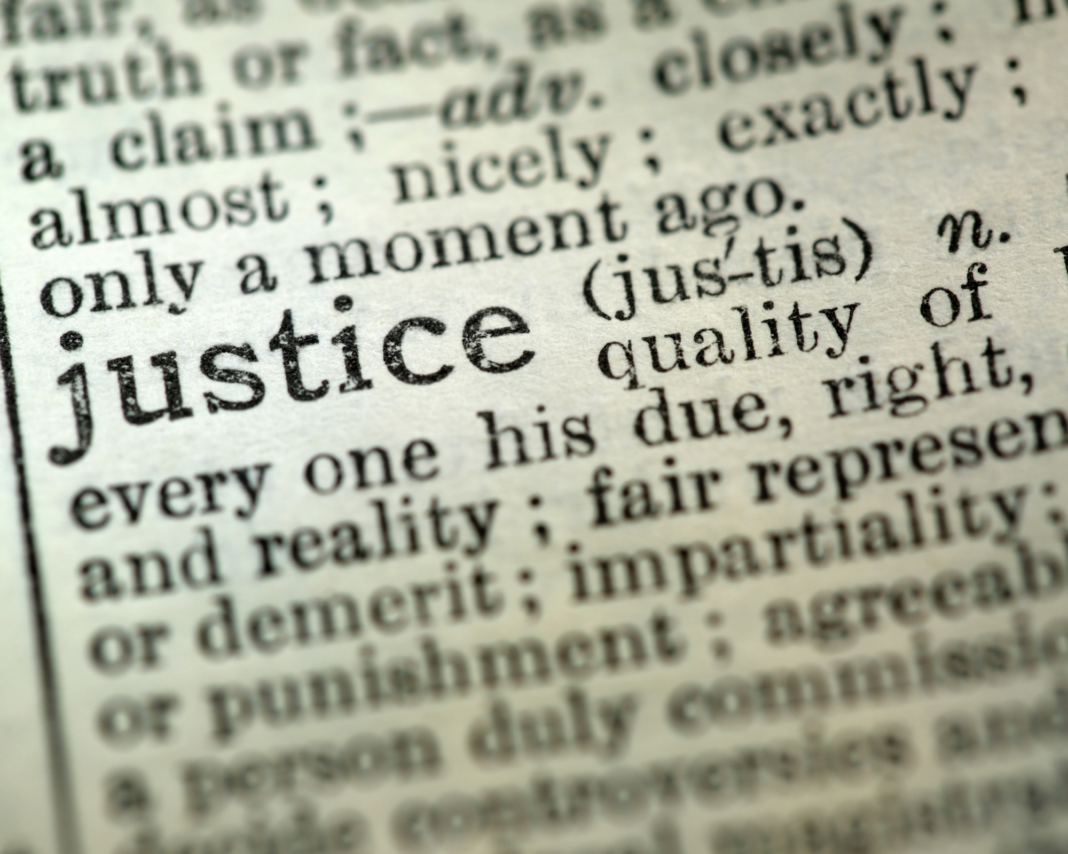 Louisa Butt attended a 'Free Munir Farooqi' event last month to explore how the campaign to release a man convicted of terror offences has gained nationwide support, where she interviewed Munir Farooqi's daughter about the highly controversial case.
It is somewhat rare for the turnout of an event to exceed expectations. However, Longsight's Roby Church was full to the brim on Sunday 16th August, with what can only be described as a widely diverse audience. People of all different ages, races and religions from all over the UK gathered to show their support for a campaign that most may regard as controversial.  For the attendees of the event, though, it was nothing other than a fight for justice.
What issue was this event campaigning for, I hear you ask, that is deemed as controversial by many yet such a varied range of people happily attended?  It was for the release of 57-year-old Munir Farooqi, a man convicted of terrorism offences.
Munir Ahmed Farooqi is a well-respected man in his community. He had been holding a stall where he invited people to Islam in Longsight, Greater Manchester, for eleven years. His activities included distributing literature, CDs and DVDs about Islam to help people see the true image of the religion and to explain how it is not associated with terrorism, so that he could build bridges between communities by helping them get rid of stereotypes. He even invited people back to his home and talked to those who were interested about Islam.
Two undercover police officers, posing as new Muslims, spent two years befriending him and questioned him in a leading manner about going abroad to train for jihad.   This led to Munir Farooqi's arrest, along with three others.
Munir Farooqi was arrested in one of a series of counter-terrorism raids which took place at around 4.00am on 16th November 2009.  Eventually, in September 2011, Munir Farooqi was convicted of preparing terror acts, soliciting to murder and disseminating terrorist literature. It was said at the trial that he was the head of a plot aiming at encouraging young Muslims to "fight, kill and die" in Afghanistan.
Comments made by the head of the North West Counter Terrorism Unit, Tony Porter, show that Farooqi was not convicted because of factual evidence but because of his ideology: "This was an extremely challenging case, both to investigate and successfully prosecute at court, because we did not recover any blueprint, attack plan or endgame for these men."
But it didn't stop there – the police then attempted to seize Farooqi's family home, where his family members of three generations live, under Terrorism Act 2000 Section 23a – in what was the first ever use of the legislation in the UK.  After fighting and campaigning hard, the Farooqi family won the case.
The panel at the Free Munir event painted a picture of the ordeal.  Harris Farooqi, son of Munir Farooqi, who was also arrested but fully exonerated, told the audience about the whole experience. Zulaikha Farooqi, Munir's daughter, spoke about her father's deteriorating health due to HMP Wakefield providing him with inconsistent access to much needed medical attention, medicaments and diabetic friendly diet plans. Munir Farooqi's lawyer, Simon Pook, gave a comprehensive and eye-opening account of the trial and his current fight for Farooqi to be given the medical attention he desperately requires.  Moazzam Begg, director of Outreach (CAGE), also spoke at the event about why he supports the campaign and the wider issue of Muslims being under the spotlight.
"There have been people who pose a threat to Britain from Muslim communities and elsewhere – but they don't have campaigns behind them," said Moazzam Begg.
"People are constantly standing behind Munir Farooqi because his character is known amongst Muslims and non-Muslims."
The event ended with several members of the audience standing up to share their thoughts, comments and words of encouragement to show their support for the family's plight.
I must admit – I was pleasantly surprised and intrigued by the far-reaching support this campaign had attracted, not just by the size of it but by the variety of it, and for such a controversial issue. This led me to Zulaikha Farooqi, who kindly took out the time to speak to me about the campaign and to provide answers to my concerns.
How has this ordeal affected your life?
"It has affected us all in many different ways.  From the moment we got raided on 16th November 2009, my family's life hasn't been the same and it never will be, whether my dad is released or not.  We can't get the years of separation and trauma back. For example, I have been unable to go to university because my life has been focussed on my father and working towards his release.
"At the same time, it has been an amazing journey.  I have met some great people who I never would have met if we hadn't gone through this traumatic experience –it opened up many new avenues as so many people have helped.  As we are a strong family unit, we have managed to pull through."
How was the campaign started?
"It all happened quite naturally, it wasn't planned.  When my father got arrested, he was very well-known in the community.  His many friends, Muslims and non-Muslims, instantly knew something was wrong when he was arrested – then came the allegations which were outright lies. Everyone knew him for his good heartedness and soft nature.
"Within a week of the raid I wrote up an email about the situation and circulated it to mine and my father's friends, asking for character references – and that's where it all started.
"Then when they tried to confiscate our family home, we campaigned for that, too.  We would've been left homeless just because a family member is convicted of terror offences even though none of us did anything wrong.
"We succeeded and then I was able to focus on the campaign for my father's release."
When most people hear the name Munir Farooqi, they think "terrorist, recruiter and jihadist" – what is the one thing you would ask people to do when they hear of your father's plight?  
"Me and my family may be biased – so forget what any of us say about my father.  Listen to what the rest of the people have got to say about him. They have every reason to step back and think "no, he is a terrorist, we're not going to get involved."  But despite these labels, so many of them have supported us.  Even one of my father's friends who is a Christian minister goes to visit him in prison until this day.  Listen to what these people have got to say; listen to their personal encounters with my father."
Rightly or wrongly, many will say that there is no smoke without fire and he deserves to rot, he wouldn't be convicted if there was no proof of a plot or evidence that he was encouraging/radicalising others to kill British troops abroad – what would you say to them?
"Tony Porter's comment, where he said "we did not recover any blueprint, attack plan or endgame for these men" shows that his conviction was purely based on ideology – a life sentence for ideology?  That's disgraceful in itself.  They had no proof except that of what the two undercover officers had gathered which is very fishy."
What are your father's views on those who befriended him, became close friends with him and framed him – how does he feel towards them?
"My father is such a humble, genuine and loving guy.  He's been put behind bars for life and his family have been destroyed because of them.  His care and hospitality towards them was thrown back in his face – in fact it was used against him – by their hypocrisy and deceit.  Yet not once in the last six years, have I heard my father say anything negative about them.  In fact, whenever they are mentioned, he smiles and says "I hope I get the chance to talk to them" – but not in a sinister way.  He is so kind-hearted that he could never wish bad for someone. He says, "it was their job and they were under pressure – I forgive them".  He doesn't even blame them! In fact, he prays for them. This is the kind of man my father is."
Why should people care about your father when there are so many other causes and issues that affect so many people's lives here in the North West?
"It's as simple as this – so that it doesn't happen to your children or your family.  This campaign is not just for the fact that he is my dad or that his health is deteriorating – I would never want anyone else to go through the pain and trauma that we are going through.  The only way we can prevent similar incidents like this from happening is by speaking about it, raising awareness and countering it.  So that these people think twice about using the same tactics from the same agenda to throw someone behind bars."
For further information visit www.FreeMunir.org.